Residential and Commercial Moving Services in Fairfax City, VA
If you're trying to find a reliable mover in Fairfax City, VA to complete your next move, Carmack Moving & Storage is here to provide you with some of the best services available in Northern Virginia. Our movers are insured and licensed and can provide you with moving quotes that are accurate, fair, and in-depth. Whether you're moving to a new home or relocating your office, we can work with you to ensure a successful move.
Residential Moving Services in Fairfax City
With our team of highly trained, experienced, and dependable residential movers in Fairfax City, we can cover every aspect of your move from start to finish, including packing, storage, loading, and moving. When packing your items, we'll carefully wrap your possessions while keeping your doors, floors, and banisters protected during loading and unloading. When moving, we'll help you with planning, logistics, and more, keeping the process consistently smooth throughout.

When making the transition into a new home, you can also keep items stored in our residential storage units, which are located in Sterling. Our storage services are convenient whether you need temporary storage when moving or want to reduce clutter in the home or office, complementing our Fairfax City moving services.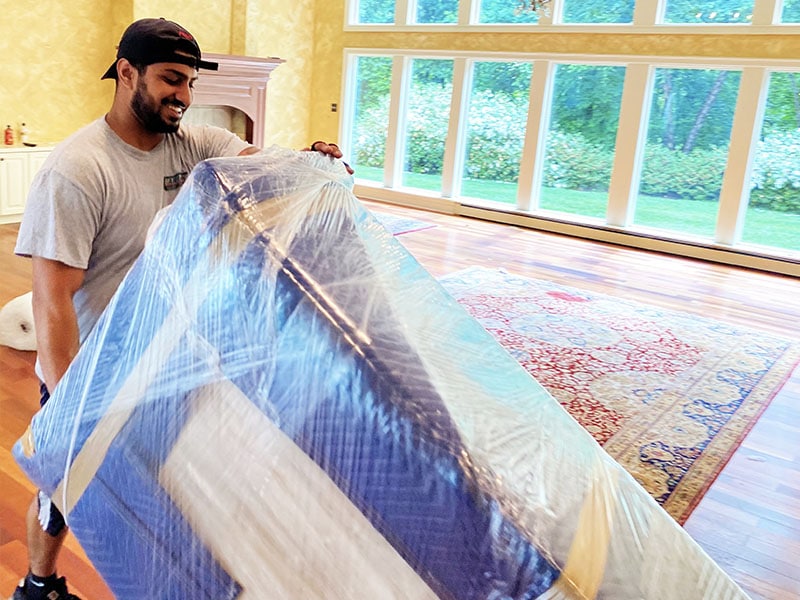 Fairfax City Commercial Moving and Relocation Services
Apart from residential moves, we also offer commercial moving services in Fairfax City for businesses that could face potential losses resulting from an inefficient move. Similar to our residential moving services, we'll be able to cover every step of the moving process, from packing and planning to logistics and delivery.

When moving into a new office, our team of reliable movers will keep your building and furniture protected throughout the entire process. Our fleet's GPS system also helps keep the move efficient, enabling our drivers to take the most convenient route. We can also provide moving services for employees who are relocating both locally and nationally.
Get Moving Services in Fairfax City with Some of the Most Reasonable Pricing
The cost of moving services in Fairfax City are likely a main source of concern, but Carmack Moving & Storage will help you avoid paying more than you need to for dependable service. We provide accurate quotes for our moving services before starting, which helps you understand what your move will require. Our staff will then work with you to provide the best possible moving experience.
So, once you contact us, we will need some very important pieces of information in order to construct the strategy and tailor the plan. Such details are:

To get started with Fairfax City moving services from Carmack today, call us today or request a quote online.
Here are SOME areas we've had excellent moves: