Maryland Moving​ and Relocation Services​
We've helped thousands of Maryland families and individuals enjoy a stress-free move. As a family owned and operated company working in the metro area for over 30 years, we have seen the growth and changes in this area. Carmack Moving & Storage is a full-service moving company that offers custom services to every customer. The Carmack Difference starts with a free, on-site estimate from one of our Certified Moving Consultants. 
Our job is simply to provide you with a stress-free and hassle-free move from start to finish!
Top-Quality Local and Long Distance Moving Services in Maryland
Whether you're in need of reliable local moving services in Maryland or long distance moves, we can provide you with some of the best services available anywhere. You'll benefit from top-tier customer service that keeps you satisfied from start to finish, whether you need local or long-distance moves. We offer both residential and commercial moving services in Maryland to meet your needs, giving home- and business owners of all types the ability to benefit from top-tier moving and relocation services. Regardless of your moving needs, we're here to make sure you're happy with our services from the planning and logistics processes to the final delivery. You won't find better moving services in Maryland to give you what you need when transitioning into a new home. We work to make sure our services are consistently efficient and affordable.
Residential Storage Services in Maryland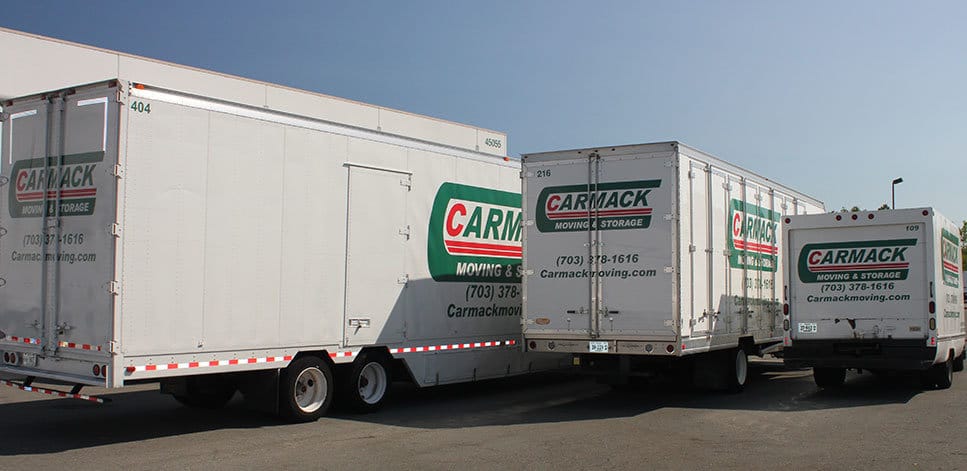 If you would like to store certain items when moving, or simply declutter a home or office temporarily, we can provide storage services. We can store items of nearly any type and size if you require additional offsite storage space, with units located conveniently in nearby Sterling, Virginia. All items stored will be consistently safe and secure from damage and theft, ensuring your property is in good hands whenever you need local storage. As soon as you need the items delivered to your home or office, we'll transport them safely and make sure that no property damage occurs at any point during the delivery process. We'll make sure you benefit from the same quality of service you can expect with our traditional delivery services in Maryland.
Work with One of the Most Dependable Maryland Moving Companies Today
If you would like to get started on moving or relocation services with a moving company in Maryland you can count on, request a free quote today from Carmack Moving & Storage and we'll work with you to meet your individual needs. We'll make sure you're aware of every factor that goes into pricing for our services, ensuring you won't be left in the dark about any aspect of our services. We have all of the resources and expertise needed to keep the transition to your new location efficient and affordable at all times. We're ready to help you with reliable services that are likely to give you the best results every time you work with us.
Here are SOME areas we've had excellent moves: