Loudoun County belongs to the Commonwealth of Virginia. Statistics show that the population of this county is increasing steadily. It is due to its favorable position and potential for investment and finding a good job. Moving here is a logical step to someone looking for a breakthrough opportunity.
However, moving is still one of the most stressful events in one's life. And as the moving day is approaching, it may happen that the level of stress is rising. However, with Carmack Moving & Storage fine Loudoun county movers you'll be calmer and able to focus on finishing many important moving-related tasks. Having a reliable local mover has many benefits, so let us show you what we can help you with.
What makes us stand out from other moving companies Loudoun county?
Operating locally for a long time has given us the opportunity to get to know the area crisscross. This means that no matter the location in Loudoun county you are moving to, we know where it is. And, we know how to get you and your items there fast. We are known for our reliability and our impeccable reputation as moving professionals who are able to meet every customer's requests. It brings us pleasure to be able to help those who are facing relocation for the first time, but also those who have been in that situation before but still needs someone with great experience to give them a hand.
We are a trustworthy moving partner
Moving to the Loudoun area is a great step in life. It has so many things to offer. Moreover, you will enjoy numerous attractions all over Loudoun County. We want to be the movers who'll provide you with the best moving services of high quality and help you prepare for making that big and important step. With our assistance, the whole process will be a lot less difficult. Your Loudoun county movers will give their best to take the burden off your shoulders. 
However, we know that trust is something that is not easy to gain. We understood this a long time ago. This is why we have been very patient throughout the years, steadily building our reputation with the customers, thus gaining a greater number of satisfied clients with each year. Because of our reputation and a fair way of doing business, people trust us and know that they are in safe hands.
Trustworthy Movers In Loudoun County
When deciding who to choose for a relocation partner, it is important to carefully compare moving companies. First of all, you need to know what you are looking for and what kind of services you need. Then you need to check to be absolutely sure whether a certain company has enough experience with those services you require. Of course, the more experience, the better the service will be.
Happy customers motivate us
Throughout the years, we have learned that only by constant work can we progress. This way we give ourselves challenges on a daily basis. In this way, we push ourselves to over exceed our current skills. We believe that the learning process never stops and that there is always room for improvement. The crew from Loudoun County movers move the boundaries thus becoming a better version of themselves with every next moving task. A smile from our customers shows us that we are doing the right thing and that we are walking the right path. We will follow that path in hope to bring a smile on faces on many other customers who have put trust in us.

It gives us great honor and an even greater desire to do everything that is necessary to pull off your moving project with the greatest success.

And, unlike the fraudulent movers who's aim is only to deceive their customers, our Loudoun County Movers put your interest and needs in the first place. This is just one of the ways to show that we deeply care about the well being of our clients.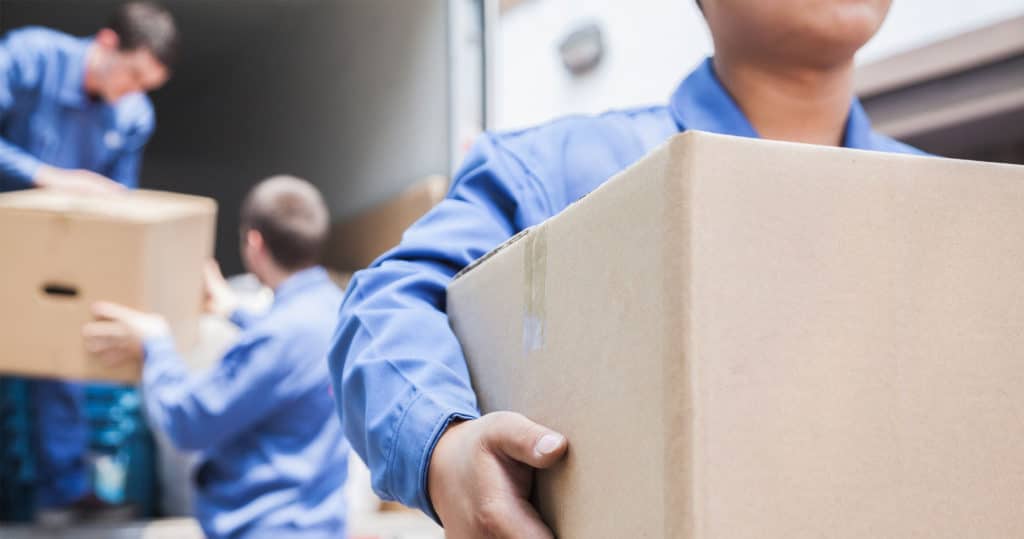 Your belongings are safe with us
What makes a moving crew a good one? Having a spot on skills, quality services, being punctual and someone who respects deadlines, easily adapting to the needs of all of our customers? We have it all! In addition to that, no matter the kind of things you need us to transport, rest assured that they are safe with us! We know that all of your belongings are equally important to you. You won't have to worry for a moment whether your items, even if you need us to pack some fragile ones, will be safely handled and carefully transported.

As dear things make our houses warm and help us create a home, Loudon County movers make sure to deliver them all intact. Investing in quality moving boxes and packing materials, as well as investing in upgrading the skills of our moving crew is one of the ways.
You need storage
We give you one
Another convenience we offer our clients is finding an appropriate storage facility. You just need to give us some details. We need to know the number of items you plan to put in storage. Also, we need to know how long will you be renting it. The rest is on us. Our storage units are clean and safe. And what is important, there are many different sizes of storage units. You won't have to pay more than you need in case you do not have too many items to put away.
With us by your side, the search for the perfect moving partner ends here. We experience we have and dedication to finishing all the set tasks, your relocation will end successfully. This means that you will be able to quickly settle and start enjoying in the beautiful environment the whole Loudoun County offers. We invite you to give us a call today. We will bring all of our expertise on the table. Furthermore, we give you the option to request a free moving quote. We believe that it will help you prepare the budget easier and help you get ready for the upcoming relocation.
Here are SOME areas we've had excellent moves: