Since 1985, Carmack Moving & Storage has provided reliable local and long-distance moving and storage solutions to residential and commercial clients in Northern Virginia, Washington, DC, and Maryland.

We're very proud to say that's a long time for a moving company. (35 years and counting!) The reason for our longevity? Our unwavering commitment to honesty, hard work, and exceptional service— and customers like you who value a good moving experience over a rock bottom price. We know you want a safe and secure move that's fairly priced… And that's what we deliver, time after time. Three-and-a-half decades of experience in the area also means we know what it takes to ensure an efficient move. Our reputation proves it—we have an A+ BBB rating, AMSA ProMover certification, Angie's List Super Service Award, and other honors. We're a family-owned business, which means we understand the importance of family and what you need from a move. That's why we do our utmost to treat your property just the same as we would treat our own.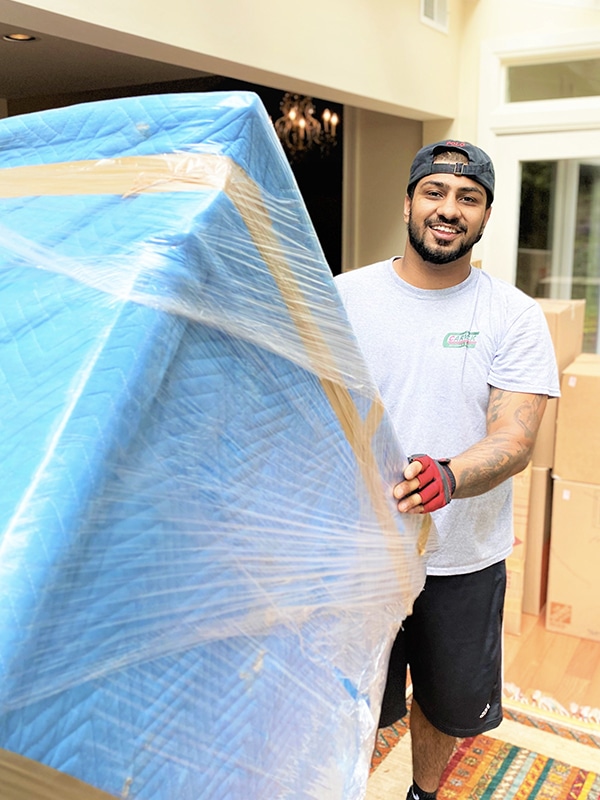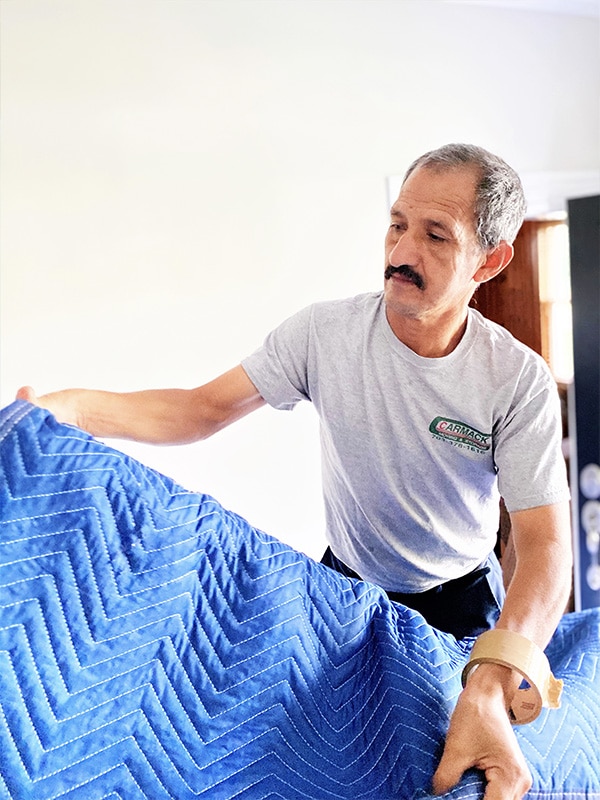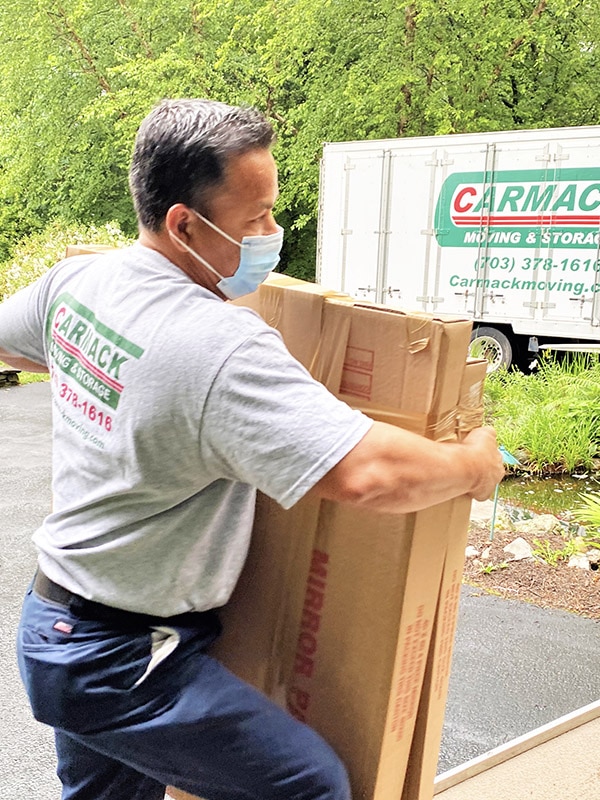 We're fully licensed, bonded, and insured, so you'll never have to worry about things going wrong on moving day. And our expertly trained and qualified crew is a certified ProMover through the American Moving and Storage Association (AMSA), so you can expect the highest level of care and respect for your belongings and property throughout the moving process.

Most importantly—we're not a broker. We run all of our own trucks out of our own facility, so you can rest assured that our team will monitor your move every step of the way.
Bottom line: if you'd like competitively priced packing, moving, and storage solutions—all from one established location in Sterling, VA—you'll find that our decades of expertise will make all the difference in your home or office move.
Ready to get started? Request a quote for your residential or commercial move today and experience the Carmack difference.
At Carmack Moving & Storage, we combine all the modern technology you'd expect from a 21st-century mover with good old-fashioned honesty and hard work.  We're prepared to provide you with outstanding full service moving at competitive prices. And we have stellar ratings, a polite and knowledgeable customer service team, and professional crews with decades of experience in the moving industry.
A Complete Range of Moving Services
We are licensed, bonded, and insured. We are not a broker company or associated with a van line. We understand moving is a very stressful time therefore we plan and price all our moves as simply as possible for our customers without hidden charges. Our job is to provide our customers with a stress-free—and hassle-free move… With no unanswered questions.
We'll make sure that you're never in the dark about what your move will entail, from the costs to the overall process. Other moving companies may not provide that level of detail, which means you're at risk for an unpleasant surprise when it's time to pay. When you work with the moving experts at Carmack, you'll know exactly what you're paying for before you ever have to make a payment.