Carmack Moving & Storage: Your Best Move is
A Carmack Move.
At Carmack Moving and Storage, we expertly move people and businesses around town, across the country, and throughout the world. And we've been providing moving services for over 35 Years. We are one of the best moving companies in Sterling VA.
When you choose Carmack, you'll enjoy peace of mind, knowing your possessions will be expertly packed, stored, and moved—with the same dedication and care we'd use to move our own home.
Ready to experience the Carmack difference?
Three decades of experience.​
We've been in business for over 30 years, and during that time we've had one guiding principle:
Treat our customers and their valuables the way we'd like to be treated—with the utmost respect and care.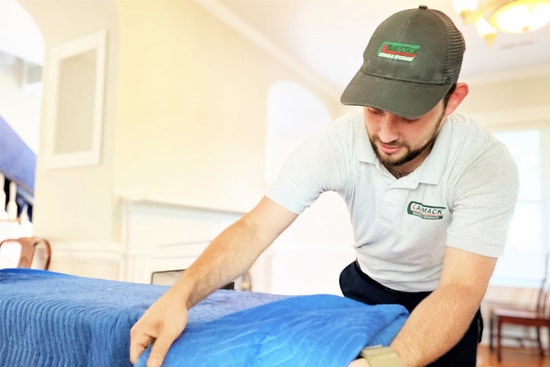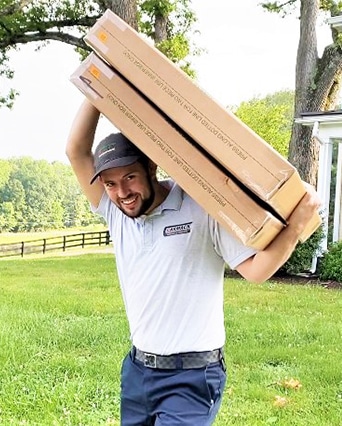 We offer expert moving, packing and storage in Sterling VA. Clean, modern equipment. Clear, helpful communication. Fanatical attention to deadlines. Top-quality service and exacting standards. And excellent value.
Bottom line: if it's important to you, it's twice as important to us. That's what makes us sure that a Carmack move will be the smoothest move of your life.
Here's How We'll Handle Your Move
#1 Movers in Sterling VA: Moving can seem overwhelming, but Carmack Moving and Storage makes the process simple.
Request your free price quote.
We'll schedule a walk-through to get your unique situation exactly right.
We'll give you a price quote on the spot!
We'll guide you through an incredibly smooth, hassle-free move.
We'll guide you through an incredibly smooth, hassle-free move.
These Happy Customers Had The Best Move Of Their Life…
We're Not a Moving Broker—​
We're So Much More​
A moving broker acts as a middleman between you and other moving companies.
Brokers don't do the actual moving—they don't have their own trucks and equipment, which means they typically don't care about what happens on moving day.
That's not us! At Carmack, we've been happily and helpfully moving homes and businesses for more than three decades with full-time uniformed employees, modern equipment, and state-of-the-art storage facilities.
One call does it all—when you choose Carmack, you're hiring the moving experts!
A Complete Range of Moving Services
Frequently Asked Questions
Contact your move coordinator as soon as you can if your move dates have changed. He/she can process any changes to your plan and discuss updates. Keep in mind that your estimate may change depending on the dates you selected.
During an in-home estimate, a salesperson will visit your home and estimate the weight and size of all of your belongings that you will be moving. They'll also discuss move details such as dates, packing services, etc., and address any questions you may have. At the end of the visit, your salesperson will draft a customized written estimate for your review.
Start with the items you don't need and work your way to the essentials. Pack a little each day to keep stress at bay.
The best time for your budget is in the early spring, fall or winter. May through September is 'peak' season when the demand for moving services is the highest; prices are higher and mover's schedules fill up fast!
Choosing the right moving company, of course. Beyond that, packing well and ensuring that you have quality materials and plenty of tape and markers for labeling.
No, we do not haul live animals. If you cannot transport your animal in your family vehicle, we may be able to suggest a carrier.