If you have decided to move to Potomac, Maryland and you are searching for a good moving company, you are at the right place! Our experienced and well-trained team of workers will pack and transfer all of your belongings as safe as possible! If you hire movers Potomac MD, you will definitely avoid unnecessary moving stress. 
Allow Carmack Moving & Storage Virginia to introduce our services and show you why we are the best choice for your upcoming relocation!
Movers Potomac MD – We Are The Best Choice!
Carmack Moving & Storage is here to help you with reliable local moving services. We are both insured and licensed to provide you with top-tier service, with accurate, fair, and in-depth quotes. Whether you're moving to a new home or relocating your business to a new office space, we have all of the experience and resources required to keep the move consistently efficient.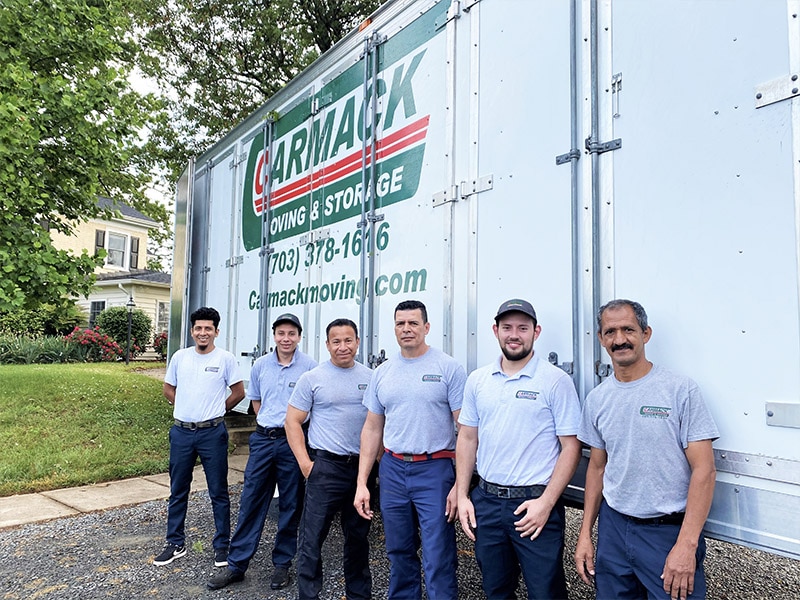 We have a lot of years of experience in the moving industry as well as highly-trained and devoted workers. We will also provide plenty of moving services that you might require for your move. Hiring interstate movers Virginia will make your move fast and safe! We will always give our best to make our customers happy and satisfied. As we have already said, we are offering plenty of moving services that you can count on. Some of those services are:
Movers Potomac MD – A Polite And Professional Team
Excellent communication is always the key to success! If you decide to give us a call, our polite employees will walk you through the moving process and inform you about our moving services. Also, they will calculate the costs of the move in advance, or you can do that by yourself by using an online calculator. Our employees can also send a team of professionals to inspect your home, to provide an estimate about costs, size of the moving truck, and the amount of packing supplies that are required. However, you should feel free to ask any moving related questions, and our lovely employees will gladly answer them. If you have never hired a professional mover before, we are here to help! You can check on how to hire a professional mover if you need further instruction.
Hiring movers Potomac MD is a wise decision in case you want to relocate your existing business! Let us take care of the moving process. We will pack and relocate your office as fast as possible. If you hire us, your business will be up and running in a short period of time. We are taking care of our customers, and we can prove that! Give us a call or visit our site and check our reviews! Along with residential moving services, we also provide commercial moving services in Potomac for businesses that could face significant downtime when making the transition into a new office. Similar to residential moves, we'll be able to cover every aspect, including planning, packing, logistics, and delivery. When moving into your new office, our professional and dependable movers will ensure that your building and furniture are always sufficiently protected. Our GPS makes the moving process even more efficient, enabling our moving truck drivers to select the fastest routes to the final destination. We also offer local and national employee relocation services.
If you are planning to move to Potomac MD or just planning a local move, we are here for you! Residential services are another one of our specialties! Depending on what your desires are, we can provide full-moving services or partial ones. You should also check on what to expect from full-service movers! Our residential moving services will get you to your new home fast and safely. Our professional team, in movers Potomac MD, will take care of your belongings and reduce your moving stress to a minimum!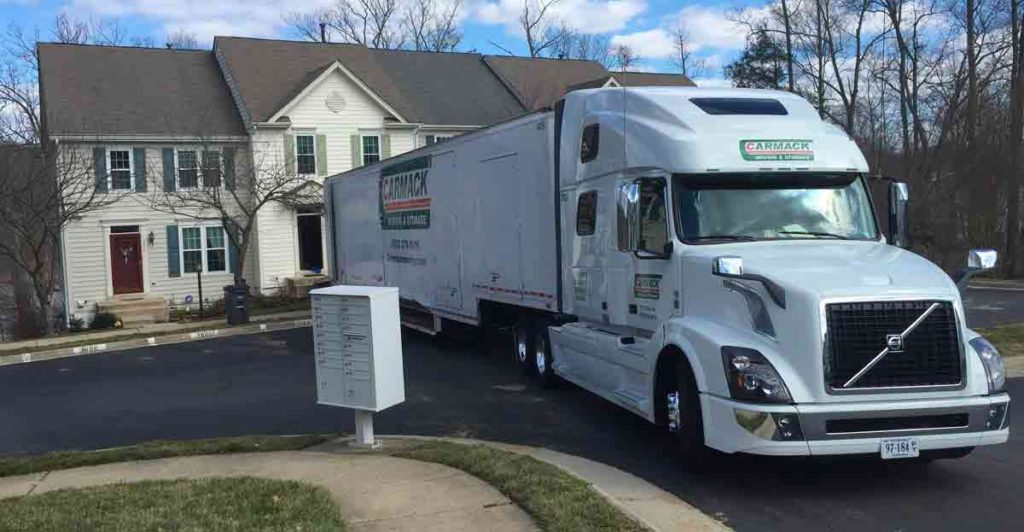 As dependable professional residential movers in Potomac, we can cover all aspects of the moving process. Beyond moving, our services include packing, loading, and storage to keep your experience stress-free from start to finish. When packing, we wrap each item while keeping all doors, floors, and banisters protected. We'll help with everything from planning to logistics to keep everything smooth. When moving into your new home, you can also benefit from using our residential storage units in Sterling if you want to ease the transition. Whether you're getting ready for a new move and require temporary storage space or simply want to reduce the amount of clutter in your home, you can take advantage of this service in addition to our Potomac moving services.
Movers Potomac MD – Packing Services
If you decide to hire us, movers Potomac MD, we will provide all necessary packing materials. Our team will arrive at your location at the exact time that we agreed upon. We will protect, pack, and relocate all of your belongings in a short period of time. You won't have to worry about the moving truck either! We have a wide pool of moving trucks and, when the day for the move comes, we will send the perfect sized one to your destination. We will also provide protection for the floors, doors, and walls. You can be sure that house you are moving out from won't suffer any damage while our workers pack and move your belongings. The house will remain in the same condition as it was before our professional team arrived. However, if you want to pack some of your belongings before we arrive, here's some useful info about how to pick the right size of moving boxes!
Movers Potomac MD – Storage Services
If you are downsizing or simply want to store some of your items, we have a solution for you! We are offering different types and sizes of storage units. If you want to know more about our storage services, give us a call, and we will solve all of your storage dilemmas. We have residential and commercial storage units available. We are offering:
However, if you possess art, antiques, or any other item that requires special care, we recommend our climate-controlled storage units. Movers Potomac MD will also provide security for the items stored in our storage units. You can also be sure that your items will be safe and protected. We have video surveillance and a secured lock for each storage unit.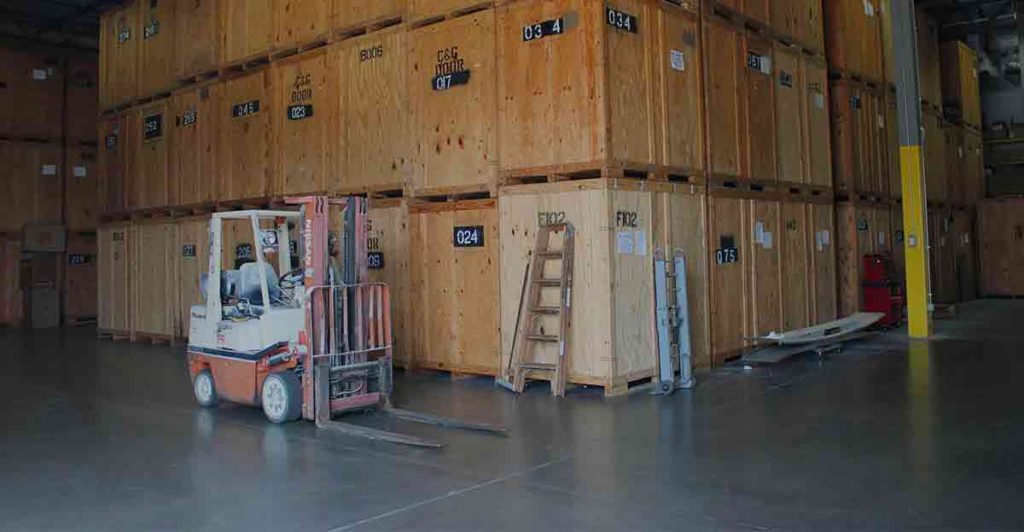 When it comes to the moving process, we can proudly say that we can provide everything you need! There are a lot of moving companies who will reject to move bulky and heavy items! We are not one of them! So, if you are searching for piano movers, you are in the right place! We have a long list of special services that we provide for our customers. Some of the unique services we will provide for you are:
All you have to do is give us a call! We will gladly answer all of your questions about the moving process. We will also give it our best to make our customers satisfied and safely relocated to their new destination. Hire Carmack Moving & Storage Virginia as your movers Potomac MD because we are the best choice for you! With us, everything will be easier!
We Offer The Best Rates In Maryland!
If you're concerned about the total cost of moving services in Potomac, Carmack Moving & Storage will help ensure you don't pay any more than you need to for some of the best services available. We'll provide you with an accurate quote for our services before we get started, making sure you understand the final cost without overlooking any factor. We'll then work with you to make sure you're satisfied with the time you need to pack to your arrival at your destination. To get started with Potomac moving services from Carmack today, call us today or request a quote online.
Here are SOME areas we've had excellent moves: