Residential and Commercial Moving Services in Rockville, MD​
Are you looking for the best moving company in Rockville, Maryland? With an imminent relocation approaching, the way to ensure a successful outcome is by hiring a professional moving company. Such is Carmack Moving and Storage Virginia. Our team of expert movers Rockville MD is ready to move you both near and far, all with the careful, efficient and attentive approach. See for yourself why moving with us is considered to be one of the most pleasant experiences a relocation can bring.
Carmack Moving & Storage is here to give you everything you need with dependable moving services you can always trust. We are both insured and licensed to help ensure your move is successful through our top-tier service that includes accurate, detailed, and ultimately fair quotes. Whether you're moving to a new home or relocating your business to a new office, our movers Rockville MD have all of the resources and collective experience needed to keep the moving process efficient.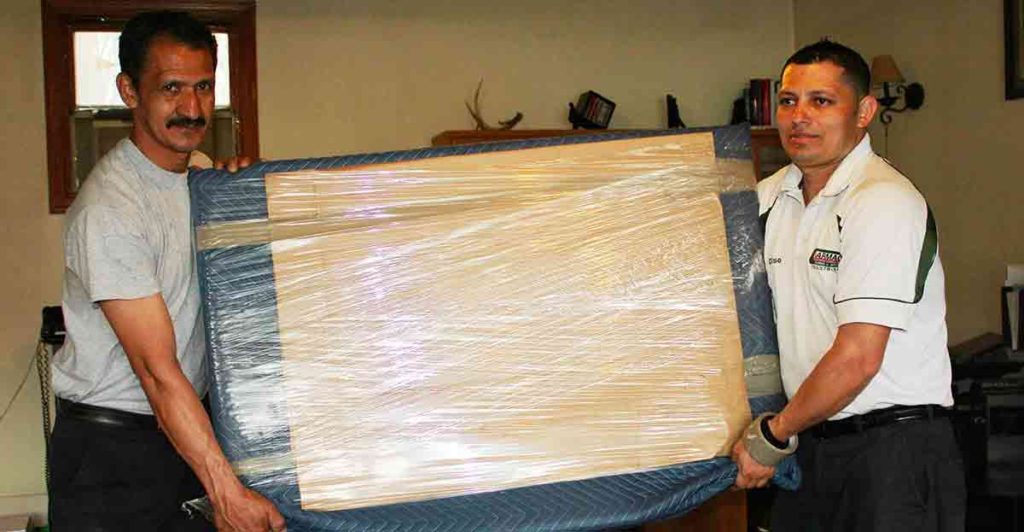 What makes our movers Rockville MD so unique?
We are a team of professionals who set out to help anyone who plans on moving. Comprised of hard-working, honest and trustworthy individuals, our team of movers Rockville MD is a perfect representative of our company. What's more, they are the people who understand the importance and gravity of the process that is moving. Be it big or small – relocation means change. A change whose positive outcome is ensured the moment you hire our men. We know the emotion that goes into leaving your old home, and all the stress that follows transferring into a new one. That is why we go out of our way to mitigate all your worries and troubles as much as possible. Upon hiring us, you can rest assured that every part of the move will be handled with the greatest care and efficiency.
Why are we the right choice?
Besides treating you with dignity, respect, and honor, caring about your emotional investment into the process and working solely in your interest, we also have competitive pricing. Further meaning that there won't be any unplanned expenses coming your way. We will never keep you in the dark regarding any matter whatsoever. With conjoined forces, we will make up a perfect plan of action for your specific situation. From there, you will be aware of all the steps and any possible altercations. Besides, if you stumble upon the need to make some changes, we invite you to be quick in giving us a call. It will ensure that we act swiftly and accordingly.
How can our movers Rockville MD help with your relocation?
A reliable and well-balanced combination of honesty, diligence, and modern technology make our service one of the very best ones on the market. Our moving services Sterling VA were crafted to correspond with both your personal and business life. That is to say – they are there to help both of those aspects run smoothly during a hectic period that is relocation.

With a move approaching, we suggest that you do not waste any more time and contact our movers Rockville MD. Besides being licensed, bonded, and insured, we also come forth with experience and qualification. With us by your side, you will be pleased with every part of your move. From the planning stages, all the way to the arrival in your new desired space, we guarantee satisfaction. You can choose to make a call or request a custom quote. Both will get you one step closer to a quick, efficient and stress-free relocation.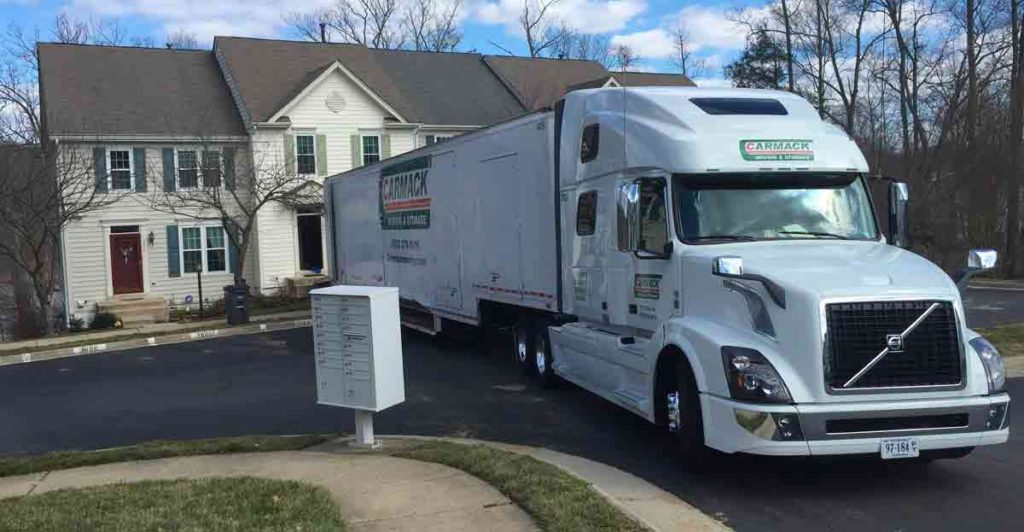 Feel free to call us for:
1. Helping you settle in a new household

As one of the leading professional residential moving companies in Rockville, we can cover every aspect of the moving process from packing to arrival. Apart from moving, we offer other services to meet your needs including loading and storage to keep the entire experience stress-free. When packing, we wrap each item while keeping all doors, floors, and banisters protected. We'll help with everything from planning to logistics to keep everything smooth during your relocation.
When moving into your new home, you can also benefit from using our residential storage units situated in Sterling if you want to ease the transition further. Whether you're preparing for a move and need temporary storage space or merely want to reduce the amount of clutter currently present in your home, you can use this service.
We offer residential moving to, from and in Rockville MD
If you desire to move just down the street, or a few blocks away, know that only a call separates you from one of the most efficient movers out there. Combining that with cost-effective service, you are in for the best moving experience.
A new home that is more than 30 miles away from your current one calls for our inter-state moving services. Pick your place anywhere in the state of Virginia, and we will be there to help you move in no time.
Perhaps your current state does not suit you anymore. If you desire a more significant change of scenery, our long distance movers will ensure that such feat runs smoothly.

Maybe your car needs transportation as well. Every team that makes up Carmack Moving & Storage Virginia is well-equipped to handle automobile shipments. We ensure that your vehicle will arrive in its impeccable state and on time.

Let us not forget the most daunting tasks of all: packing. Our movers Rockville MD will be there to take on both the packing and unpacking in their entirety if you so desire. Still, multiple levels of service are available. You are free to choose what you consider best for your situation. If a DIY packing seems like your cup of tea, we can still help. Contact us for all the necessary and quality packing materials.
2. Making sure your business does not suffer

In addition to our residential moving services, we also provide commercial moving in Rockville for enterprises that could otherwise face significant downtime when making the transition into a new office. Like with our residential moves, we'll be able to cover every aspect including the planning process, packing, logistics, and delivery. When moving into a new building, our professional and reliable movers Rockville MD will ensure that your property is protected at all times. Our GPS can make a move even more efficient, allowing our truck drivers to navigate the most convenient routes. We also offer national and local employee relocation services. With our knowledgable experts by your side, all the logistics of your commercial move will be addressed supremely. We will work in accordance with your business strategy and operating philosophies. If you plan on relocating your employees both locally or nationally, we are office movers you should call. Our team will make sure that the move takes place at the time and speed you find most fitting. Whether you plan on relocating an entire corporate headquarters or shuffling individual offices, we believe that our custom-tailored services will ensure a successful outcome. It is not too rare of a situation that a commercial move requires some additional space. That is where our storage units will prove to be most helpful. Careful packing and monitoring of the whole warehouse will keep your belongings safe and sound. Not everyone needs storage space for the same amount of time. With our long- and short-term storage, you can adjust the stay of your belongings to your liking.
Benefit from moving services in Rockville at the best rates
If you're concerned about the total cost of moving services in Rockville, Carmack Moving & Storage will help you avoid paying any more than you need to for some of the best moving services available. We'll provide you with an accurate quote for our services before getting started, which helps make sure you understand what goes into the final cost without overlooking any pricing factor. We'll then work with you to ensure your satisfaction from the time you need to pack to the arrival at your destination.

To get started with Rockville moving services from Carmack today, call us today or request a quote online.
Here are SOME areas we've had excellent moves: