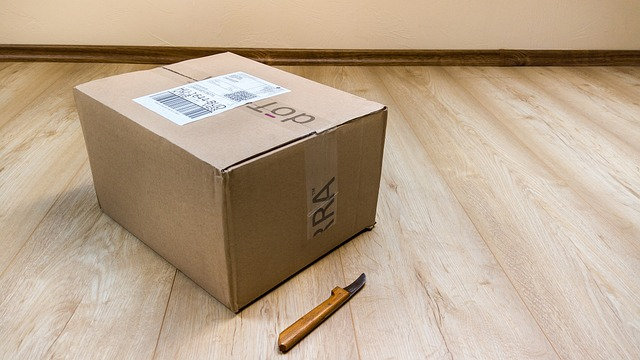 Moving can be daunting, especially if you don't have the assistance of professionals. This can be especially difficult when you are downsizing or don't have enough room in your new living space.
Fortunately, a storage unit can help make the transition easier.
Not only can a storage unit provide temporary housing for your belongings, but it can also give you the extra space you need to reorganize your items and make the move smoother.
With the right storage unit, you can reduce the stress of moving and make sure your items are safe and secure. From providing more space to giving you the extra time you need to organize, a storage unit can make all the difference in your next move.
Here's a list of detailed benefits you can expect from working with a professional storage company.
Get The Most Out of the Space in Your New Home
If you have too many items to fit in your new living space, storing those that you won't need as much in a portable moving container can give you the space you need to unpack and organize your items as soon as you move in.
Your house will feel less cluttered, which means you will have much more room for new additions to your life. Just remember to ensure your items are organized and labeled so they are easy to find when you need them again.
Store Your Items Safely
You can be confident that your items are safe and secure when you store them in a storage container.
Professional storage solutions employ a variety of security measures, ranging from alarms to surveillance, to prevent theft and damage.
Many storage facilities also provide insurance to cover any damage to your belongings. This can help you avoid having to pay out of pocket if something goes wrong with your items.
Move at Your Own Pace
Moving at a specific date and time may not be ideal for every person. However, a short-term storage unit can allow you to move at your own pace.
Before you decide to move, you can store your belongings in a storage facility. Once you've settled into your new home, you can request that your belongings be delivered right to the new address by your moving company. This may give you the additional time you require to organize your affairs prior to moving day.
It can also reduce the stress of moving by giving you the time you need to tie up loose ends without worrying about finding a place to store your items.
If you are moving to a new state, a storage unit can also give you the time you need to obtain a moving permit for your belongings. Some states require specific permits for items like certain vehicles or weapons, which can make it harder to move your items. A storage unit can help you avoid these issues as you obtain the necessary documentation for your valuables.
Store Seasonal Items
A storage unit can help you keep items you only use during specific seasons out of the way when they are not in use. They won't take up space in your house if you do it this way. This can help you make more room in your house and concentrate on the things you need all year.
Additionally, it can shield these items from environmental factors like seasonal pests and weather. Plants, wooden furniture, and artwork can all be stored inside a storage unit to get the weather protection they require.
Spare Yourself the Stress of Moving
Moving, whether local or long-distance, can be stressful, especially if you are doing it alone. If you have many items to move, it can add even more stress to the process.
Hiring movers and storage facilities will allow you to move your belongings without them becoming a burden. You can use a storage unit, for instance, if you have too many belongings to transport in a single vehicle. This can save you from having to make multiple trips or overload your car in order to transport all of your belongings to your new home.
You can manage your car's weight restrictions by renting a storage unit. There are rules that specify what kinds of vehicles are allowed to drive on specific roads in some states, including California. You might have to rent a different vehicle or pay a fine to use the road if your car weighs too much.
A storage unit can give you the extra space to lighten your load so you can drive on any road.
Declutter Your Current House As You Look for a Buyer
If you are selling your home but have too many belongings to fit in your living space, a storage unit can assist you in decluttering your home for the best staging experience. This can demonstrate to potential buyers that your home is clean and easy to maintain.
Finally, working with a moving and storage company will help you find a buyer quickly, making the transition to your new home much easier.
Access Climate-Controlled Enabled Units
Another positive that comes with local storage solutions is that you can get various storage options designed to satisfy different moving and storage needs. For instance, you can get portable storage containers, which can be great for businesses moving cross-country.
However, climate-controlled storage units are the best service for keeping your stored belongings secure, especially those sensitive to the weather.
These units are designed to regulate the temperature and humidity in your unit, so your items stay in mint condition for the entirety of their storage.
Let Carmack Moving and Storage Services Help Make Your Move Stress-Free
Moving can be an exciting opportunity to start a new chapter in life, but it can also be a stressful and overwhelming experience.
However, with the help of Carmack Moving and Storage, it can be a much easier experience.
We provide a range of services to simplify the moving process by providing assistance in packing, transporting, and storing client belongings safely and securely, saving you time and energy during what can be a very hectic time.
We also offer various services, such as short- and long-term storage and full-service moving, all of which can be customized to fit your needs.
With our professional movers, you can rest assured that your items will be handled with care and that your move will be completed quickly and efficiently.
Call us today at 703-378-1616 for a free quote on our services.