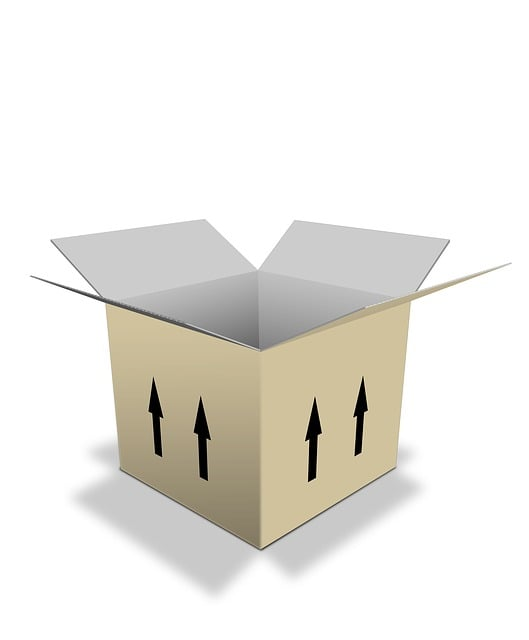 It is not easy to relocate an office. However, careful planning can make the job much easier. When considering a relocation, you should consult with your employees, your team, and the moving company. Communicating with them will help you avoid problems such as employee opposition and disruption of normal office operations.
A lack of proper planning will also result in additional costs. Hire a professional moving company to get more ideas on how to relocate your offices. Here are some of the mistakes that companies make when relocating their offices.
1. Not Choosing The Right Equipment For Commercial Moving Services
Choosing the right office moving equipment is critical. It is determined by the number of items in that business. One piece of equipment is the type of vehicle. Choosing the right one will help you avoid costly repairs to your items.
For example, if your company has a lot of items, you can move them with a truck. It has enough room to accommodate all of the items. Also, keep in mind that too much space can cause damage to your items if they continue to collide. So, when moving, allow enough time for planning to ensure that you use the proper equipment and that everything arrives safely.
2. Moving Things That You Don't Need
Moving is an excellent opportunity for a company to get rid of items that are no longer needed in the office. It is critical because it makes the work easier and more cost-effective. When you get rid of some things, you'll have more space in the office or even be able to move into a smaller, more cost-effective office.
It will also help shorten the time required to relocate the office. Moving items that no longer serve a purpose in your business is not worth the expense because it generates no revenue.
3. Forgetting To Update The Address
Some companies fail to update their current address, which is incorrect. It may result in a significant loss of potential customers from your previous location. If you are thinking about moving your business, you should notify your clients and business partners as soon as you find a new location. You can accomplish this by sending them emails and notifying third parties.
You should also update the address on your website and all social media platforms, including Instagram, Facebook, LinkedIn, and Twitter. If you fail to update the address, you will have to start looking for new customers from scratch, which may result in losses.
4. Setting Unrealistic Budgets and Timelines
When moving office items, make sure to consider quality moving services. This will assist you in avoiding equipment damage. It may appear to be more expensive, but it is less expensive than repairing or replacing an item due to poor service.
Moving office items takes time as well. When planning a move, make sure to leave enough time to avoid making costly mistakes.
5. Not Researching Moving Companies On Commercial Moving Companies
There are numerous moving companies, and as a business owner, you should consider researching the company. It is critical to compare companies' flexibility, dependability, and services such as furniture installation, packing, and unpacking.
Some businesses choose a moving company based on price without considering reliability, which is incorrect. You can find the best company by soliciting recommendations from friends and family. You can also visit their websites and social media platforms to see all of their previous customers' comments to see if they meet your requirements.
Also, before selecting a company, you should ask them the following questions:
Is The Company Insured?
If they are insured, you should ask them for proof. An insured company is good because it can be held liable for any lost items.
Are They Licensed?
Ask for proof and check if the license number is current. Most companies that are licensed are professional.
What Services Do They Offer?
Before hiring a moving company, ensure you know all its services. Do they match your needs? If yes, you can trust them.
All these questions will help you find the right company for you.
Other Mistakes
Not Getting Moving Insurance.
Most businesses do not consider moving their insurance. It is crucial since it will help cover losses or damages to your equipment during the moving process.
Not Involving IT Staff.
It is critical to involve the IT staff. IT personnel are required to disconnect and reconnect IT systems. They are thus required to visit the office prior to moving in order to decide what should be done.
Not Taking Inventory
Taking an adequate inventory is critical when relocating your offices. You should keep a record of everything that was in the old office and where it will be in the new office. It will help reduce costly errors and make the work easier.
When you avoid these blunders, moving will be simple, inexpensive, and quick. Also, make certain that you plan thoroughly.
Why Choose Our Commercial Moving Services?
Carmack Moving & Storage is one of the best commercial moving companies in Sterling, VA. We have over 35 years of experience in this industry. We have well-trained office movers who provide quality services. Our commercial movers ensure that your office equipment is well stored, packed, and moved. We also use modern and clean equipment when moving office equipment. Our communication is very effective and clear, and our clients are stress-free.
We also make certain that we meet deadlines and treat our customers with respect. Our company provides full-service expert packing services, packing and unpacking everything from office furniture to computers and other items with meticulous attention to detail.
We also provide 24/7 direct line services and all-inclusive pricing, so no additional charges are added as the move progresses. We provide long-distance, local, commercial, and office moving services, as well as storage solutions. We also provide a free price estimate. We also offer a free price quote. To get quality office moving services, contact us.