The time to move has come!
You have finally managed to settle on a new home and now need to relocate there. You might need some help with the moving process, however. Most people choose to employ the services of professional Washington DC movers when they relocate to Washington. That is a good idea, as relocation is quite stressful and difficult on your own. With that being said, you want to make sure to hire the best team of movers for the job at hand.
There is a difference between a well-established moving company, such as Carmack Moving and Storage Virginia, and a less reputable one.

With our company by your side, you can be certain that moving to Washington D.C. will be a piece of cake. Contact our moving company today and ensure a hassle-free moving experience. Searching for a mover in Washington DC? Choosing Carmack Moving & Storage as your metro area mover is the most reliable way to go. We are a licensed and insured Washington DC area moving company that always provides detailed, accurate and fair moving quotes. We have handled many different types of logistics, we know how crucial it is, that you choose a properly licensed mover and an insured moving company. Our job is simply to provide you with a stress-free and hassle-free move from start to finish!
What can you expect from our Carmack Moving and Storage?
Before hiring movers, you should be a bit more familiar with the services that they offer. They all provide good communication and some sort of relocation services. Some are specialized in a few areas, while others have a broad range of moving services, as well as residential and commercial storage services. Basically, you need to know what will be required, and then check with your movers if they can accomplish it. With Carmack Moving and Storage, this is always a guarantee. Great movers will go even beyond what is only required and will provide you with enjoyable communication, as well as everything else. Best ones consider you and your needs to be first and foremost.
Hiring our Washington DC movers means less stress while moving
Relocation process comes with quite a bit of stress attached. It does not matter if it is a residential or a commercial move; it will involve stress. Our Washington DC movers are here to alleviate some of that stress. In fact, they will all but eliminate the moving stress for most people. Let's say that you are planning a relocation from, or into, Sterling VA. You need moving boxes, and you have no idea where to get them. Your chosen movers should be able to provide you with the right quality of moving boxes Sterling VA. If they are any good, that is. And that is exactly what our moving business can offer you – top-quality relocation resources and expertise in Virginia!
Dependable Local and Long Distance Moving Services in Washington, D.C.
Whether you're looking for reliable local or long distance Washington DC movers, we can provide you with service you can always count on to give you consistent convenience and affordability. You'll benefit from top-quality customer service that keeps you satisfied, whether you need local or long-distance moves. We offer both residential and commercial moving services in Washington, D.C. to meet your needs, giving both home and business owners the ability to benefit from top-tier moving and relocation services. Whether you want to move to a new home or relocate to new office space, our Washington DC moving services can help ensure your move is consistently smooth and efficient. We treat every home and delivered property as if it's our own to make sure our customers get the best results with every delivery. Regardless of your specific moving needs in Washington DC, we're here to meet them. We can also provide nationwide relocation services to or from Washington, D.C., depending on your needs.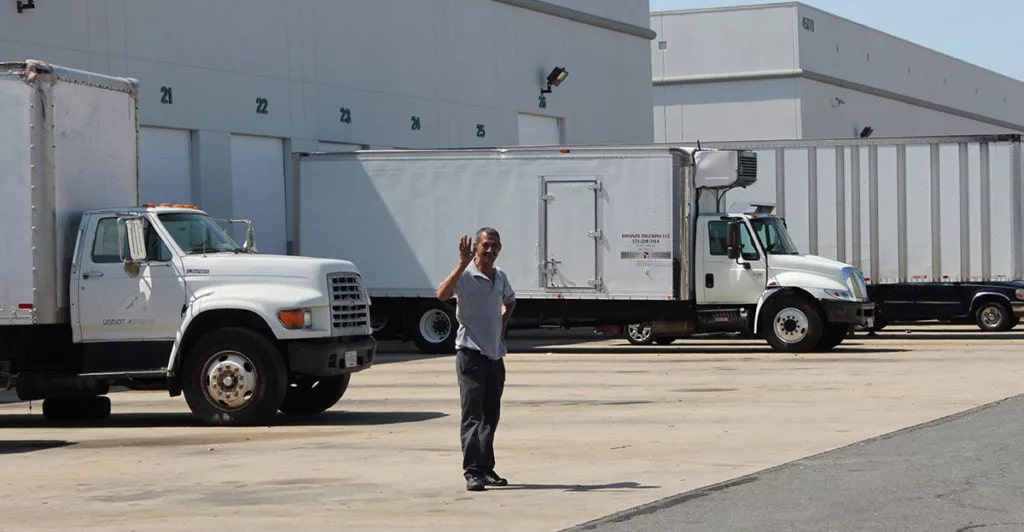 The equipment we offer is the best in the industry!
That is a question you need to ask whenever you are talking to a new moving company. You need to know if they have equipment available for all situations or are they renting a truck. Not saying either is better, but you should know what you are getting if you hire them. Then there is the state of said equipment. Good moving companies maintain their equipment well. Others do not. Simple as that. If you have some equipment that you need to maintain, read up on 5 maintenance tips. You want to place your trust into people that are highly professional and maintain their equipment properly. Also, they need to have said equipment in the first place! All in all, ask a few equipment-related questions and see what kind of answer you get. With Carmack Moving and Storage, the answer will always be a positive one, given that we offer the best possible manpower and moving equipment.
All of the great Washington DC moving companies will have their paperwork in check. Licenses, insurance papers, all manner of certifications. You name it – they most likely have it! Jokes aside, moving companies do really need to have proper licenses. They ensure that the company is fulfilling all of the standards that movers need to abide by. Never accept a moving company that does not have some of these credentials, lest you risk a moving scam. So, if you want the opportunity to cooperate with one of the best moving companies in Virginia, you just found it! Contact Carmack Moving and Storage today to ensure a smooth relocation process for yourself and your loved ones. Get a free moving quote from our team of movers within minutes and make the first step towards a positive moving journey!
Services, services, services
What you need to know is what exactly are those services that our Washington DC movers offer. Well, some of the most important are:
As you can see, even in this shortened list, there are quite a few services provided. There are, of course, quite a few more as well. The best thing to do is call your movers and ask for anything that you think you might need. You always need to know what to expect from full-service movers, as well. Most of the good moving companies will be able to provide you with anything you might need for your move, but it is always best to ask in advance. It does not cost you anything, and it can save you money.