Moving to another state or to a different part of the country is the way of life in America. One of the most wonderful things that the United States of America allows its citizens to do is to move as frequently as they want. No matter whether you are moving due to work-related purposes, for studying or for pleasure, you are given every possibility to succeed in it. The country is well-connected by roads. 
Alternatively, you may decide to fly. While you are up in the air, your items could be putting up the miles down on the ground. There are plenty of moving companies on the market that can help you in various aspects of the move. Auto transport is just one of them. Here, we are going to help you understand how Carmack Moving & Services can assist you with Virginia auto transport in the moving times. Don't hesitate to give us a call – we will be happy to answer all your questions!
What Do Auto Transport Services Do For You
Along with the local moving services VA, auto service is one of the basic services that moving companies offer nowadays. However, there are people who have not moved long distance yet in their lifetime. For them, it can be difficult to understand what exactly the Virginia auto transport really means. Virginia auto transport services are here for you in your time of need. Let's try and explain it.
Moving is a very delicate situation to be in. Organizing a move requires a lot of careful planning. The moving process itself starts months before the moving day comes. It will require you to invest countless hours into moving preparations. One of the decisions that you need to make is to decide whether you are going to travel to your destination, to your new home, by car or by a different type of transport. This is where Virginia auto transport services come into the picture.


Virginia auto transport is a reliable moving service that specializes in car relocation. Basically, in the case that you decide to fly to the city that you are moving to, but would like to take your car with you, we will be the good Samaritans that will organize the transport of your automobile.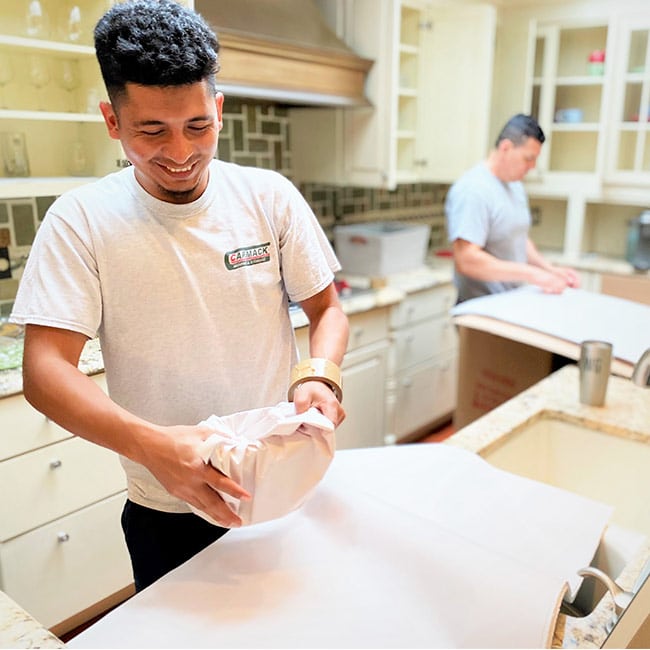 What Virginia Auto Transport Services Carmack Moving & Storage Offer?
There are two basic Virginia auto transport services that Carmack Moving and Storage can provide you with:
The Door to Door transport
Terminal to Terminal
The Door To Door Virginia Auto Transport Services
As the name itself says, Door to Door auto transport services means that our employees will come to your old address where you will hand over the keys of the car. From there, we are going to take the best possible care of your beloved means of transport. Carmack Moving & Storage is a reliable moving company whose goal is to deliver the best possible moving and storage service Virginia at very affordable rates. The best possible service in this sense means that once you hand over the keys of your car to our employees, your car will be in the most reliable hands the moving services VA has seen. We will deliver your car to your new home.
Terminal To Terminal Auto Transport Service
In the case that you feel like you could use your car to get to the airport with your luggage or simply need it to take you a stop before you head towards your new address, you should know that we have got you covered.
Shipping terminals represent a perfect drop-off point due to the fact that there are many cities that ban access to the city center to large truck carriers. In such situations, shipping terminals have proven to come in quite handy.
In cases like these, and especially in the situation when people more and more need their cars to get to the airport, we come up with tailor-made Terminal to Terminal services. If you are looking for packing help as well, let us know. Bundled services are cheaper than stand-alone options.
If you need to be able to use your car before you set off on the moving journey, all that you need to do in order to arrange the Virginia auto transport services with Carmack Moving & Storage is to let us know the pick up and the drop off addresses, the time and the date when you wish to complete the handover. The rest is upon us to arrange.
How Do We Move Your Car?
Virginia auto transport with Carmack Moving and Storage is one of the most reliable auto transport experiences that you are going to have.
Carmack Moving and Storage possesses specially made trailers which we use to transport your car. Our trailers come in two different types:
Open-Top Carriers
Open-top carriers are just like the ordinary carriers that you would see on the highways. The cars are stacked on them while in transport with no cover over of under them.
Closed-Top Carriers
These carriers are made for those people who take the protection of their car very seriously. Closed-top carriers offer complete protection from any kind of weather or traffic conditions.
What You Need To Do In Order To Prep The Car For Transport
There are a few different things that you should do in order to prep your car for auto transport:
Make sure that the gas tank is less than half full
Remove all the luggage from the car
Make notes (pictures) of mileage and the condition of the car
If possible disable the car alarm system
How Do We Calculate The Price For You Virginia Auto Transport?
If you are interested to find out what factors play important roles in the price calculations, read on:
The size and the weight of the car
The distance the car needs transporting
The type of insurance
The car type – luxurious car require more attention, therefore Virginia auto transport will cost more for them
The type of trailer you have opted for
Should you have any additional questions, let us know. Carmack Moving & Storage is a reliable moving company. We will complete your Virginia auto transport process in a dependable and safe way.