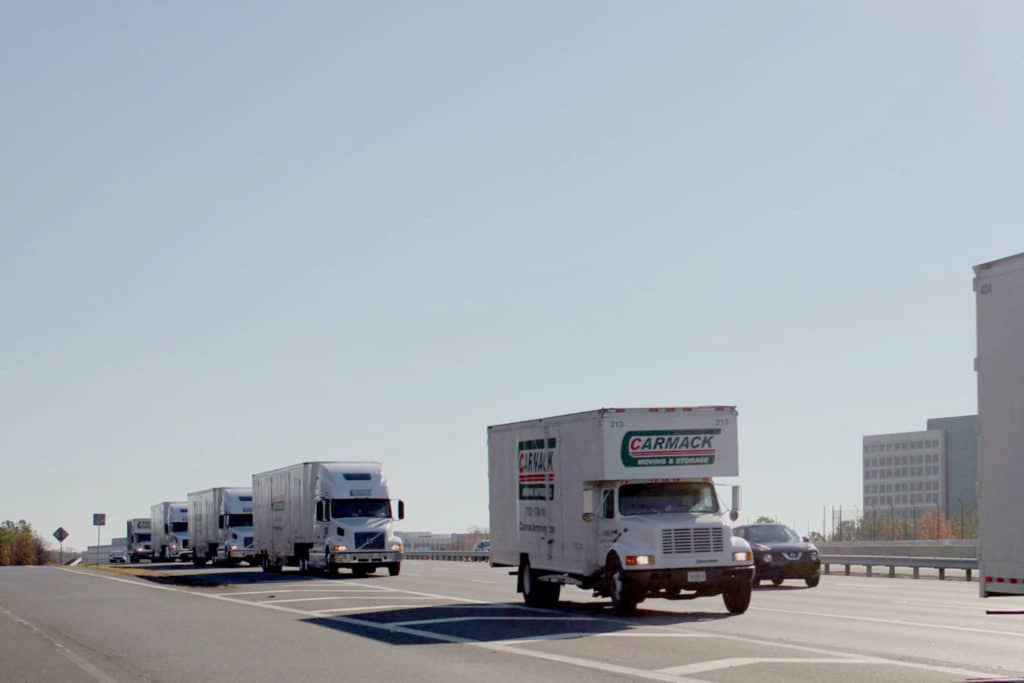 Moving long distance will undoubtedly, can be pretty exciting due to the fact that it opens you up to a world of new experiences and friendships. However, a long-distance move can be very stressful.
According to a recent survey, most Americans consider long-distance moves to be their most stressful event. Long-distance moving is never easy, but these tips can make it easier.
Stay Organized
Create a moving record binder. Creating a moving binder helps get your long-distance move organized. The binder should contain crucial documents, such as contracts and bills, that will help you track your timeline and budget.
Reserve the moving date beforehand.
Peak moving seasons are usually between Memorial Day and Labor Day. Long-distance moving companies generally offer greater availability and more affordable long-distance moving rates during the off-peak season. For the best long-distance pricing, it is also best to plan your move on mid-month and mid-week dates. This is because the first and last weeks of every month are typically busier for long-distance moving companies. Such dates between October and April are highly recommendable.
Create a to-do list and timeline.
Your to-do list and timeline will serve as a blueprint for a smooth transition to your new location. You need to note down a detailed list of every crucial task, like storing a vehicle, making a down payment, transferring utilities, or updating transcriptions, with their specific dates attached to them.
Pack Smart
Packing is one of the most difficult and time-consuming aspects of moving. However, it need not be such a daunting task. To make it easier for you;
Pack as early as two months in advance, or earlier if you prefer. Packing early helps eliminate any last-minute stressors, such as packing supplies, forgetting items, and spending money.
Instead of stuffing everything into boxes, you can greatly benefit from purging what you do not need. This means you'll only bring what's necessary and reduce the number of packing boxes you'll need.
Make a packing list. Before you start packing, write everything down. Write a number on every box, then list and match each number with each box's contents.
Pack supplies. You will need a lot of packing material and boxes more than you can imagine. To make it easier, source free packing boxes. There are many places you can find free boxes. For instance, you could ask at the local grocery or liquor store whether they have boxes they give away.You could also ask your friends or family members. For bulky, lightweight items, such as pillows, clothes, or comforters, get tall wardrobe boxes so they can remain hanging.
Gather essential documents. Keep birth certificates, passports, driver's licenses, and Social Security cards when moving long distances. Keep them in a safe space where they will not get lost. Be sure to make copies of all the originals, just in case some do get lost.
Color code. Designate a color for each room in your new abode, then put colored stickers on each box. Then, in your new house or office, put a matching colored sticker on each door so movers can know where to place items.
Pack a bag of essentials. To make things easier for you on the last days of your stay in the old place and the first days in your new place; you need to pack a bag with essentials, such as bedding, toiletries, cleaning materials, and clothes. Packing an essentials bag saves you from rummaging through boxes to find what you need.
Keep things together. For instance, pack the pictures with their hooks, light bulbs with the lamps, and so forth.
Plan your route
Before embarking on a long-distance move, it is crucial to plan the route to avoid wasting time by getting lost. It is also highly recommended to note the rest stops along the way, depending on your needs, distance, and preferences.
Additionally, if traveling with children, make sure to pack plenty of entertainment and snacks because long hours on the road can be stressful. Packing things such as games, tablets, arts and crafts, and healthy snacks can go a long way in keeping stress levels minimal on the ride to your new home.
Plan for your Arrival
On your arrival, to keep stress levels low, it is advisable to;
Finish unpacking as soon as you can. But, of course, start doing so after a much-needed rest.
Take breaks and reward yourself in between unpacking and organizing stuff.
Staying healthy can do wonders for reducing stress levels. Make sure to; get enough sleep, eat healthily, meditate, and take some walks.
Explore your new neighborhood. Familiarize yourself with the vital stores in the area (pharmacies, grocery stores, gyms, etc.) and restaurants.
Make new friends and keep in touch with family and friends. Maintaining old and new relationships will help you stay mentally healthy.
Get Professional Long-distance Moving Assistance
Professional movers handle the heavy lifting and help you pack and unpack, which, without a doubt, will provide a huge relief for you because it will save you energy and time. Long-distance moving companies have the necessary equipment and know-how to transport your belongings promptly and safely. This peace of mind makes it worth the cost of hiring a long-distance mover.
Long-distance movers are typically classified into three types: self-service, full-service, and specialized service. When choosing the best long-distance moving company, you must consider what you are moving, how much you are moving, and your budget.
Trust us as your Sterling. VA Cross Country Movers, Today
Carmack Moving and Storage is a top full-service, long-distance professional moving company in Sterling, Virginia. We have been providing long-distance moving services to people and businesses, for local moves, across state lines and country-wide, and storage services for over three decades.
Our experienced, expert long-distance moving team is dedicated to packing, storing, and moving your possessions carefully and safely to your new location and at North American Van Lines-approved prices.
For more information on tips for a stress-free long-distance move and to request a free quote, you can visit us at 45055, Underwood Lane, 140, Sterling, VA 20166, or call us at 703-378-1616